SCF takes important step in development journey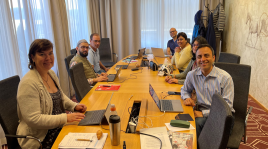 During the weekend of May 14-15, the SCF Board and Secretary General spent two days together in beautiful Jönköping.

The goal with this mini conference was to establish clarity and agreement regarding our Organisation structure, roles & responsibilities and to define the way forward for SCF.

With constructive dialogue and an explicit wish to unify Swedish Cricket, the Board & GS successfully created an organisational structure, identified priority areas and agreed on roles, responsibilities and mandate.

"By taking these important steps together I am certain that we will optimize our work and be able to develop cricket together with all cricket clubs in Sweden" says Acting GS Monica Söderberg. "This initiative from Chairman Dinesh Adhikari exemplifies of our Vision – Together we grow – and we are now energized and ready to take the next step towards a prosperous cricket community" she continued.

Another important decision made during this conference was to initiate a process for creating Swedish Cricket's Strategy for the coming 3 years which will include our Vision, Core Values, Code of Conduct and of course a structured plan for reaching our goals within this period.

In order to succeed with a strategy that support long term growth of Cricket in Sweden, we need input and cooperation from all the Swedish Cricket community. The first steps will be taken within the next weeks to create engagement and involvement of our associations.

SCF Chairman Dinesh Adhikari summarized the weekend, "In this conference, we have taken an important step to set cricket federation's priorities, organised ourselves to improve our operations and kick-started a development strategy creation which will be based on inputs and involvements from our clubs, RF and ICC".


Chairman´s Perspective: May 28,2022
I would like to avail the given opportunity to update on the status of ongoing change to build platform for long term development. Change management is a challenging task, it requires some tough decisions and can led to a period of uncertainty before desired results can be achieved.

Change is needed to get better results, for example, national team selection process with total and better management of our leagues and events.

We are working towards SCF office empowerment to lead our operations, get our associations involved in the process, make everyone understand the need and reasons for change and planning to achieve desired outcome.

SCF board and Secretary General had two days meeting in Jönköping during 14th and 15 of May.

During meeting we discussed and agreed our priorities for this year. We understand the limited resources and time we have; it demands clear objectives and priorities.

The agreed priority areas are:
1. League and event management 2022 and beyond
Our SCF league is our one of the top priorities. It was decided that SCF office would focus on the tournaments planned for 2022 and assist our committees. From 2023, SCF Office will take over the responsibility for organizing league, tournaments, and events. Our goal is to enhance the quality and long-term structure for Swedish Cricket.

2. Organization structure, roles & responsibilities
In order for any organization to operate and grow effectively, it is required that roles,
responsibilities, and mandates are clearly defined. During the meeting in Jönköping, we decided the roles & responsibilities of SCF Board, General Secretary and SCF Office. The outcome of the decision is SCF board to work on strategic level and responsibility delegation towards General Secretary and office to secure operations towards strategy defined by the board. This made empowerment of the office which is important step towards long term development. General Secretary would create new organization to achieve the given goals and optimize the allocated financial and human resources. It may lead to the change of roles for the office employees and their responsibilities.

3. Swedish Cricket's Strategy for the coming 3-5 years
There have been many directional changes in previous years due to lack of clear directions. We have started the work towards 3 to 5 years strategy creation which is essential for sustainable and long-term development. A strategy to include our vision, core values, code of conduct, developing and organizing Cricket in Sweden. We decided to create code of conduct for board and office, communication policy. Board' code of conduct was approved in board meeting May 25th. It is required from Board, SCF office, and our committees to set example first before code of conduct for Cricket Community is implemented.

4. Restructuring of the committees
Restructuring of the committees is also needed since change in roles and responsibilities has an implication of the scope of the committees.
I see our board is united for the change and to bring betterment in all aspects of Cricket in Sweden.

To enable our SCF office for long-term development and operational improvements, we feel obliged to take some tough decision. Our intentions are clear, and goals are in line with ICC and RF, which is to make SCF organization more effective and professional. We strongly believe that no individual. post or anything else is more important than our beloved sport's operation and development. I hope
our associations will engage and continue to support our growth.

As a next step to our associations involved and informed, we invite associations to a webinar detailed next steps with timeline.

SCF General Secretary received Jonty Rhode´s resignation on Thursday morning, his resignation is unfortunate, but we respect Jonty's decision. SCF and cricket community appreciate his efforts and thank him for his short time with Swedish Cricket. It is sad that information was made public during the public holiday before GS had time to inform our associations and make public announcement.

Monica have started to look for a short-term temporary replacement for senior men Head Coach while federation is working on long term recruitments to grow Swedish Cricket.

Women's T20 Nordic Cup in Kolsva is progress, Sweden has won both matches comfortably and looking strong contender for the cup. All the best to our national team.

Sincerely,
Dinesh Adhikari
Sverige Mästare! Nordic Cup 2022
Damlandslaget spelar internationell vänskapsturnering (T20i) i Kolsva 26-29 Maj
Nu får vårt damlandslag äntligen spela internationella matcher igen. I en vänskapsturnering med våra grannar Danmark och Norge, kommer det svenska landslaget att spela 5 st matcher under loppet av 4 dagar. Detta kommer att ge oss en internationell ranking och spelarna oerhört värdefull erfarenhet.

Under våren (främst maj månad) har fjolårets landslagsspelare utökats med en grupp spelare som visat potential och vilja att fajtas om en plats i truppen. Tillsammans har de tränat i 3 regionala grupper ledda av de regionala coacherna i förbundets ungdomssatsning (RSM's) förstärkta av en mentor. Dessa regionala coacher jobbar i ett team med lika delar gemensamt ansvar för uttagning och coachning av truppen.

Uttagningen av nuvarande trupp har baserats på dessa träningstillfällen med fokus på prestationsanalys & konditionstester. Landslagets fyra grundpelarna har varit de vägledande kriterierna i processen. Dessa är;
1) Commitment
2) Cricket Performance
3) Team values and culture
4) Fitness

Coachteamet har nu tagit ut det bästa möjliga lag med 14 ordinarie spelare och 3 reserver. Vi säger grattis till nominerade spelare och tackar alla inblandade för goda insatser så här långt.

Cricketförbundet önskar lycka till med matcherna i helgen och har fullt förtroende för att de skall lyckas prestera på toppen av sin förmåga. Vi hoppas också att många cricket entusiaster åker till Kolsva och stöttar landslaget.

| | |
| --- | --- |
| National Squad: | Reserves: |
| 1. Gunjan Shukla (Captain) | 1. Tova Elmesiöö |
| 2. Kanchan Rana (Vice Captain) | 2. Saanvi Bhanushali |
| 3 .Rashmi Ganjagunte somashekar | 3. Sai Devata |
| 4. Neeha Kayani | |
| 5. Meghana Alugunoolla | |
| 6. Abhilasha Singh | |
| 7. Daisy Holm | |
| 8. Signe Lundell | Batting Coach: Faruk Ahmed |
| 9. Sienna Linden | Bowling Coach: Madhan Prabhu |
| 10. Tzoulietta Zilfidou | Manager/coach: Sesanka Katuri |
| 11. Sofie Elmesiöö | |
| 12. Surya Kala Ravuri | Mentor: Rajan Sharma |
| 13. Anya Vaidya | |
| 14. Eman Asim | |
Junior National Team update: U17 Team announcement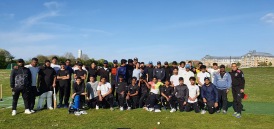 In continuation to the junior national team identification and preparation process keeping in mind the 2022 ICC sub regional qualifier in August 2022, the U17 trials for the national team were held in Malmö on 7 and 8 May 2022.

Read more
Nytt material för skolorna - Skolcricket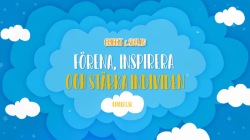 Riksidrottsförbundet (RF) gör just nu en större satsning med att inspirera skolorna till att testa nya och gamla idrotter. Självklart vill vi visa hur man spelar Cricket samt ge skolorna möjlighet att köpa utrustning. Ni hittar allt skolmaterial på vår webbsida, Skolcricket.
Lansering: Damcricket plattform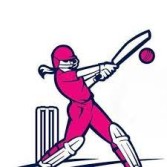 Hej Cricket Sverige!

I samband med premiären till T20-Sm serien, lanserar Cricket Sweden en sektion tillägnat åt svensk damcricket.

Sektionen kommer finnas i höjd med "Senaste nytt"
rubriken på förbundets hemsida.

Vi vill tacka allihop som har bidragit och gjort det möjligt att utveckla denna sektion.

Länk till plattformen:
https://www.cricket.se/damcricket-45953822

Tillsammans växer vi!
Team Manager - Assisterande coach för U17 och U19 utsedd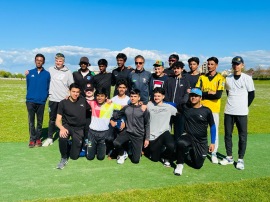 Svenska Cricketförbundet har idag utsett Vikram Pimpalkhare som Team Manager och Assisterande coach for U17/U19-landslaget, herr.

Han kommer att bistå Headcoach Rajan Sharma på en förberedande U17-turnering i Nederländerna den 18-22 juli och därefter på ICC-turneringen U19 Men's Cricket World Cup Europé Division 2 Qualifier i Guernsey 3-12 augusti i sommar.

"Vi är glada att kunna stärka upp teamet som ansvarar för vårt ungdomslandslag med Vikram som är erkänt duktig i sin roll och har alla de rätta kvalifikationerna." säger Monica Söderberg, Tf. Generalsekreterare på Svenska Cricketförbundet. "

Det blir en spännande sommar för detta lag och vi litar på att de kommer att representera Sverige och Cricketförbundet väl på dessa turneringar" avslutar Monica.

ENG:

U17 and U19 Team Manager and Assistant coach appointed

Swedish Cricket Federation has today appointed Vikram Pimpalkhare as the Team Manager and Assistant coach for the U17/U19 National Squad.

He will support Head coach Rajan Sharma at the U17 men's quadrangular tournament at Netherlands from 18-22 July 2022 and for the ICC U19 Men's Cricket World Cup Europe Division 2 Qualifier Tournament at Guernsey 3-12 August 2022.

"We are happy to welcome Vikram on board and strengthen the team responsible for our Youth National Squad since he has all the right qualifications and is admittedly good in a role such as this". Says acting Secretary General Monica Söderberg.

She finishes with stating "it will be a exciting summer for the team and we trust that they will represent Sweden and the Cricket Federation well in these tournaments".
Dam T20i series bekräftad: May 26-29, Kolsva, Sverige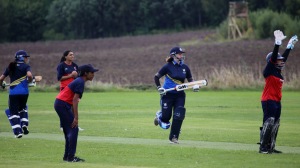 Tillsammans med Guttsta Wicket Cricket Club kommer Cricket Sweden att stå värd för en T20i-turnering mot Danmark, Norge och Sverige* från 26 maj-29 maj på Guttsta Wicket Cricket Park. Denna turneringen ska bli en fantastisk internationell dammatch och vi hoppas få se lite kvalitetscricket uppvisas under seriens gång.

Together with Guttsta Wicket Cricket Club, Cricket Sweden will host a T20i tournament against Denmark, Norway and Sweden* from May 26-May 29 at Guttsta Wicket Cricket Park.
This tournament will be a fantastic women's international clash and we hope to see some quality cricket displayed over the course of the series.

Int´l Fairbreak Tournament: Gunjan Shuckla